The new VW Arteon Tour.
New launch and UK tour with 13 brand new VW Arteons.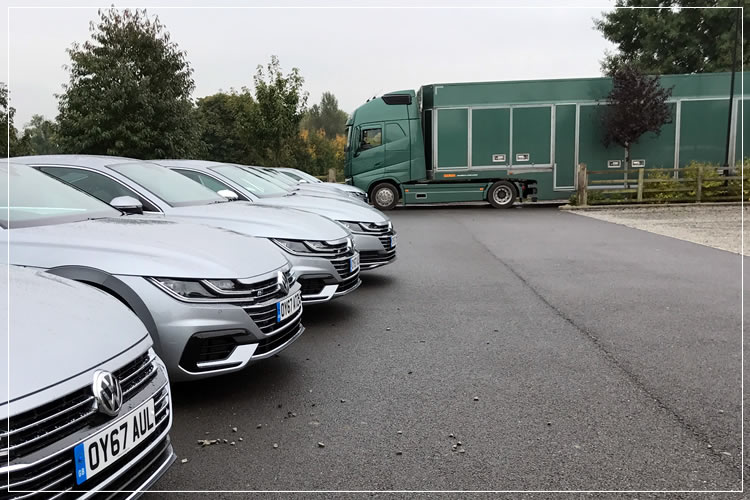 The Arteon is a brand new model in the Volkswagen range. Launching earlier this year it was time to take the cars straight off the production line and on to the back of PGVM'S covered car transporters. PGVM took 13 of the new Arteons on tour to selected countryside venues throughout the UK to showcase the cars to fleet managers and the press.
Like always with a new car model just being released, it's a complete unknown as to how they will fit in any trailer. With new cars seeming to get bigger and bigger, most 6 car transporters are now becoming 5 car transporters. This is where PGVM's experience and also the versatility of our trailers comes in to play. With the Arteon being bigger than your average sized family car we still fit 6 of the cars on our Rolfo covered car transporter. The next challenge was the venues itself being at countryside barns with very restricted access to some locations and adding to the challenge each movement was completed at night.
As usual, with plenty of pre planning and forward thinking, it was completed without a hitch.
£5 million insurance cover (can be upped upon request)
24/7 Live street tracking
Multi car requests can be spread across transporters for safety
Un-liveried and lockable transporters
Discreet service.