World Rallycross Championship
Delivery of Prodrive heritage cars to the FIA World Rallycross Championship at Silverstone.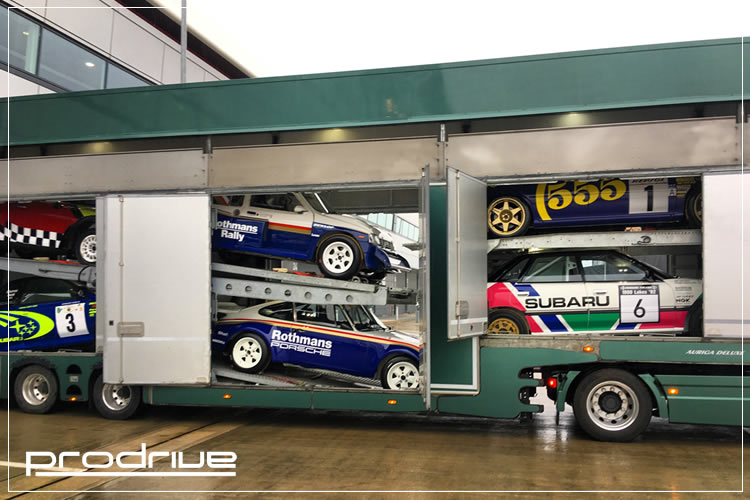 For the first time ever the Silverstone Circuit held a round of the FIA World Rallycross Championship. To celebrate this event, the weekend was made into a petrol-head festival called Speed Machine with the rallycross as main attraction. This gave car manufacturers and tuning companies the ideal opportunity to display their last equipment or show off some of their heritage.
Prodrive is a big name in the general motorsport community, even more so in the rally world. Prodrive are responsible for some of the most iconic cars in rallying including the Subarus of Colin McRae and Richard Burns. With an impressive museum of cars back at the factory it was a perfect time to show off their heritage. PGVM transported the cars from the factory to Silverstone.
With a wide variety of cars including an ex F1 car, it is vital the right equipment is used for the job. PGVM's covered car transporter has been designed to allow cars like this to be loaded with ease. Using winches and a race style tail lift this was all done 'without a hitch'.
Why Choose PGVM?
£5 million insurance cover (can be upped upon request)
24/7 Live street tracking
Multi car requests can be spread across transporters for safety
Un-liveried and lockable transporters
Discreet service.