Special Edition Caterham Sprint
This treasured car is 1 of just 60 in the world.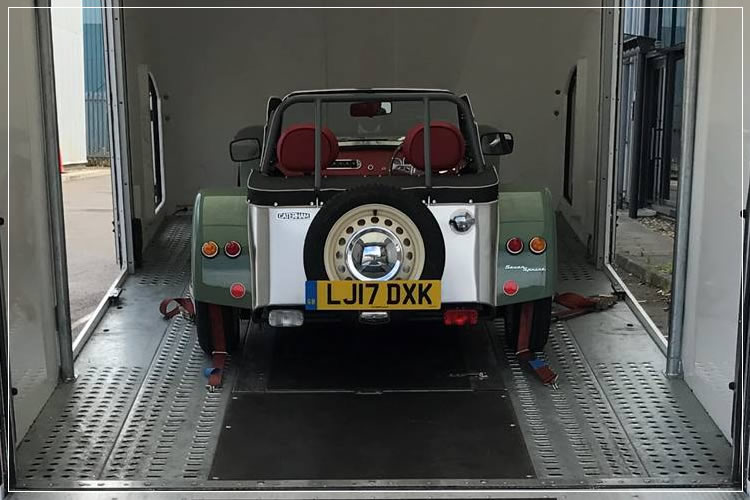 Single car covered transport is becoming more and more popular as a form of vehicle transportation. Being able to keep your pride and joy covered and away from the elements during transportation keeps it from getting dirty and being damaged from road debris whilst providing a discreet and safe service.
PGVM was contacted by a customer after he purchased a Limited Edition Caterham Sprint straight off the production line - one of just 60 ever made. The car was collected direct from the Caterham factory and delivered to the customer's front door. With the price of limited edition models increasing, another advantage of covered car transport is also keeping the mileage to a minimum and, with our customer based 250 miles away from the factory, the car was delivered not only with 0 mileage, but also the same immaculate condition it came of the production line.
£5 million insurance cover (can be upped upon request)
24/7 Live street tracking
Multi car requests can be spread across transporters for safety
Un-liveried and lockable transporters
Discreet service.